To kick 2023 off, we were Haunting the guests at Eloise Asylum.
The Event has ended.
This Is Our Rule Of The Wild.
Our original products raise funding and awareness for the animals that are represented. We are 100% charitable as an independant business. Through our campaigns, we are able to provide a platform to not only allow artists to get recognition, but also advocate for the welfare of the animal associated with each product. Each design tells a story. Rest assured that when you wear our brand we will carry out our promise to help these animals wherever we can!
See details below.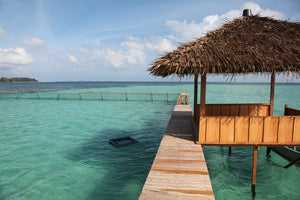 Camp Lumba Lumba
Congo Tourism Gate
Critchlow Alligator Sanctuary
SAVE THE FROGS!
The Winton Foundation for the Welfare of Bears is not tied to any one organization but works in partnership where applicable for the greater good of bears.
Based in Scotland, they are one of two groups whose sole purpose is to help promote the welfare of bears around the Globe. Having access to a wide network of sanctuaries and conservation groups, we felt it best that our funding goes to them. There are eight species of bears on Earth and our goal is to help protect these amazing animals.
MYCAT is our prime candidate of choice to help protect the Malayan tiger in the wild. With roughly 200-350 remaining malayan tigers in the world, the Malaysian Conservation Alliance for Tigers is the frontline to protect this species.
MYCAT specializes in getting the community involved, and quite frankly so do we. Our goal is to raise funding to help their efforts. Working hand in hand with local governments, they aim to protect the native habitat that the Malayan tigers call home.
After the death of Eko the Tiger at the Naples Zoo, we thought this organization would fit our mission. Let's protect their native habitat! It starts with MYCAT.
We hope to bring a viable resource to the World and we want YOU to be a part of it. Our goal is to help where we can and eventually we want to open a location right here in the USA to help our youth by providing the tools to pursue a career in zoology at little to no cost. Visit www.herpetologie.online for information on how you can volunteer or donate!
Book Recommendations
Here you can find our monthly book suggestions for your explorative mind. Have an interest in Conservation? We will include some of the most inspiring reads right here at your convenience.
Use our links below.